ABOUT EJS
TECHNOLOGY SYSTEMS
Founded by Elliot J. Schweky in 2013 in order to better service customers and homeowners seeking the BEST home systems, both in range and service, yet not with the exorbitant price tag this type of work often includes, the goal of EJS will always be providing higher end solutions and systems with impeccable quality and attention to detail, all within a reasonable and budget friendly price range. EJS is now #1 Control4 Dealer in Brooklyn.
EJS has done and continues to do incredible work on numerous projects, both residential and commercial, ever since. With his reliable team and standard of using only the best in product/merchandise, one can see the EJS logo looking over many a well done establishment, from single family homes in Brooklyn, apartment buildings and restaurants in Manhattan, to Long Island Estates.
Elliot has experience in this field of low voltage and home innovation as well as years of working in IT, due to years - long tenure of practicing at a Manhattan firm, before breaking out and founding the company on his own. Elliot remains a trusted friend to his customers long after projects are complete..Just ask them.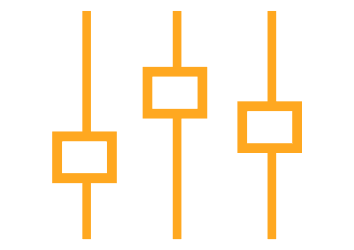 MISSION
OUR MISSION STATEMENT
We at EJS provide Homeowners/Business owners solutions to better improve their Homes/Businesses. With great and innovative ideas in order for technology to work for the client, we specialize in Low Voltage work, which includes, but is not limited to,
Home Automation
Security Alarms
Security Cameras
TV Installations
Home Theater
Lighting Control Systems
Audio/Sound Speaker Systems
Telephone Systems
Structured Cable Install
WIFI Solutions
Intercom
Door Access
We have close working relationships, selling as well as installing prestigious brands such as
Control4
Sonos
Lutron
Aiphone
and more
We can work and collaborate with an existing contractor or work with the client directly. Our team works in both new and under construction homes/ offices/buildings and old/restoring/retrofit capacities as well. We are very punctual .In general we can be quite flexible as far as the scope and range of the project at hand is concerned.